Asian Culture And Asian Culture And Education Society USA Donate PPE and Hot Chinese meals to Front Line Healthcare Workers
As a board member of UCA and president of ACAESUSA, here I represented UCA to send the masks to Dallas policy Station. The masks donated by UCA. "We are so happy to support " by President of UCA Haipei Shue"
Asian Culture And Education Society USA Donate PPE to Front Line Healthcare Workers
With cases of the novel coronavirus on the rise in Texas, the DFW area is anticipating shortages of personal protective equipment (PPE) — masks, gowns, gloves and eyewear. We started to collect extra PPE and purchase PPE that would be donated to frontline health-care workers on March 18. We distributed about 30,000 PPE to hospitals, doctor's offices, senior citizen centers, or police offices.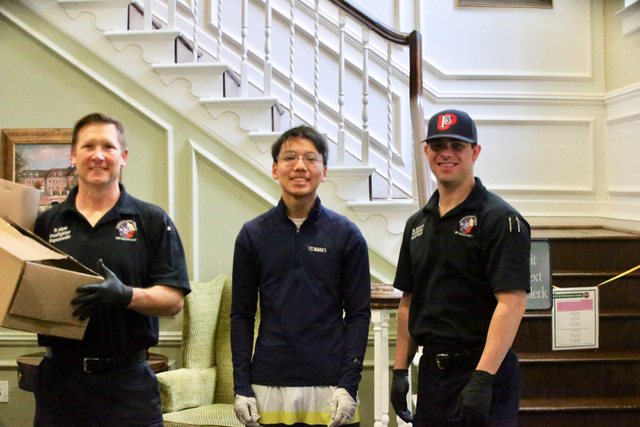 This week we were able to secure and distribute surgical masks and face shields in the #ParklandHospital and #DallasPoliceDepartment#MDAnderson.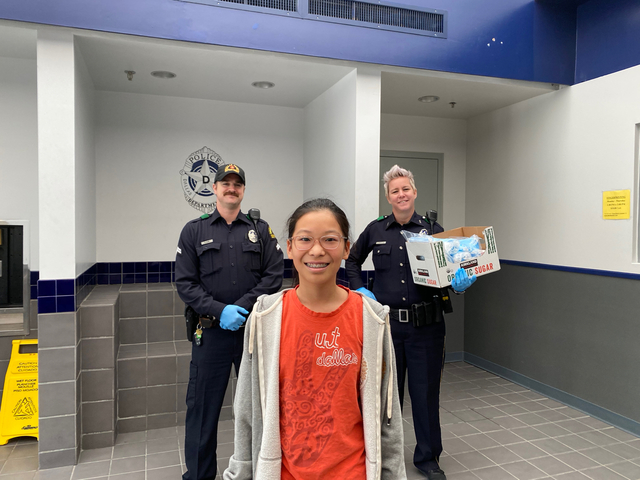 Here is a picture of our volunteer Jessica with Dallas police officers. On the right side of the picture is Senior Corporal Brockford who returned to duty after a full recovery from COVID-19. On the left side is Officer Duba. Corporal Brockford and Officer Duba thanked Jessica for delivering the masks. Corporal Brockford also kindly offered to give Jessica a tour around the police station once life gets back to normal.
Our front-liners deserve all our support and adequate supplies as they take care of us and help us fight COVID-19. 800 face shields were donated by #CCCFC – Collin County Chinese Fellowship Church. 3,200 masks and 4,000 gloves were donated from the ECLAT foundation. We received a donation from UCA, OCA-DFW, MPWF, Jinnan Stomatological Hospital Center for Pediatric Dentistry, Qingdao Shengfeng LLC Mr. Yuanming Wang, YXZ Fortune Management LLC, New Star Chiropractic & Acupuncture, etc. Besides friends in the DFW area, we also thank our donors Peng Zhang, Ying hong Li in Delaware, Linda Yu from California, Geng Tian from Pennsylvania, ZongMing Xiu from Houston and Linqin Shao and Yuanming Wang from Shandong…
Needed items include:
Eye protection, including face shields and goggles (glasses are not effective)
N-95 respirator masks
Masks
Gloves
Gowns
Opened cases or other containers are acceptable but NOT used items.